The GW Healing Clinic is the umbrella organization for several clinical volunteer sites in the D.C. and Maryland area that are run by the students of the George Washington University School of Medicine and Health Sciences. We provide primary care to medically underserved patients of Prince George's County at our Bridge to Care clinic, help conduct behavioral health assessments and HIV testing and treatment at Whitman Walker Health, and partner with other community organizations to carry out our mission.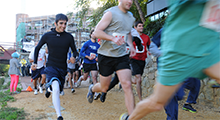 Annual Heel-to-Heal 5k Walk/Run
The GW Healing clinic will host its 8th Annual Heel-to-Heal 5K Walk/Run on May 7th, 2022.  All proceeds and donations will directly support the GW Healing Clinic at both our locations providing care to underserved patients in both D.C. and Maryland.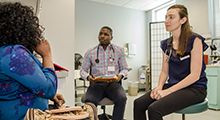 Bridge to Care
This entirely student run free clinic brings together all levels and disciplines of students at GW SMHS and the Milken School of Public Health. Our mission is to bridge patients who were not previously part of the healthcare system to formal care either at our own clinic or at one of our community partners.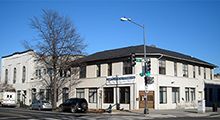 Whitman-Walker Health
Through a partnership with Whitman Walker Health and The GW Healing clinic, students have a unique opportunity to learn and conduct one-on-one HIV & STI testing and counseling at WWH clinic sites, mobile testing vehicles, and special events.